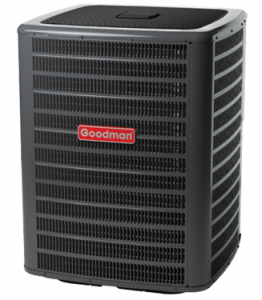 Cooling systems can vary and we offer a wide selection of major brands. We want to ensure that your summers are comfortable and will help you choose the air conditioning system that's right for you.
What most people are referring to when they say "central air conditioning" is a system that consists of a condensing unit (placed outside the house) and an evaporator coil (inside the house). In a common installation, this split system is used in conjunction with a forced air furnace and the ductwork in place in the home.
If your home's heat source in not a forced air system but perhaps a hydronic (hot water) system, commonly referred to as a boiler, utilizing radiators instead of ductwork, then there are several air conditioning options available, such as an attic installation or a ductless split air conditioning system.
A ductless split system consists of a condensing unit on the outside of the home and one or more evaporator "heads" which are mounted high up on a wall inside the home. One evaporator can cool a specific room or area while multiple evaporator heads can be placed in two or more rooms of your home, depending on your needs.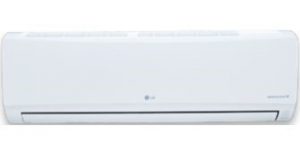 Hiring a professional when purchasing an air conditioning system ensures that your money is spent wisely. At Paterson-Lange, we will help you select the proper size air conditioning system to adequately dehumidify, condition and cool your home to keep you comfortable during the hottest days of the summer. Whether you are purchasing a new or a replacement air conditioning system, Paterson-Lange will install an energy efficient model, helping you save on your electric bills while keeping you cool.
Contact Paterson-Lange today for a free estimate on any installation of high quality products from: